World Class Quality & Process Control
In today's world of six sigma standards, QAKE quality systems and Kaizen events, Deufol incorporates these as part of our everyday operating life. Deufol solutions are underpinned with visible and documented processes and quality assurance standards throughout any scale of packaging project.
Deufol North America: Our Quality Promise
Because your packaging partner should care about quality as much as you do.
You've put time, money, and countless other resources into designing and manufacturing a product that meets your high quality standards. You've sourced only the best parts and materials. You've recruited skilled and talented workers. And you've developed a quality process that ensures your product meets even the most rigorous specifications.
Quality is a high priority for you. That's clear. So why doesn't your packaging expert meet the same high quality standards you set for your vendors and your own products?
At Deufol, we live by our motto "Tough Packs Solved." That simply means that no matter the challenge and no matter the complexity of the job, we make it our mission to complete it by deadline and to the highest possible quality specifications.
Our commitment to quality is based on the following principles:
Culture of Quality Throughout the Organization
Our Quality Management System influences our entire day-to-day operating life, from team members on the floor all the way up to our highest levels of management. Our system is built on lean building blocks. We use data as our guide, constantly testing and improving our process with tools like root-cause analysis, process mapping, and Kaizen events. All of our initiatives are employee driven, with oversight by management.
This commitment to quality has allowed us to improve our production quality, reduce waste, improve efficiency, and quicken our response times.
Continual Testing and Improvement
Here at Deufol, we test everything. From customer requirements to regulatory issues to our own high quality standards, we constantly measure our performance against a number of important benchmarks.
We perform this testing by analyzing 19 Key Elements, which are the foundation of our quality system. Those elements are reviewed by cross-functional teams that include subject matter experts from a variety of departments. When an area for improvement is identified, a Key Element Owner is assigned and a countermeasure is agreed upon and implemented.
This process of continual testing and improvement has helped us ace countless external audits, customer quality tests, and other inspections. We will meet your quality standards because we hold ourselves to our own high standards.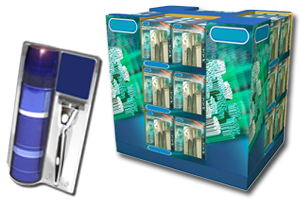 Ensuring quality production, processes and finished products is a foundation block of Deufol's business through participating in QAKE certification for 9 years.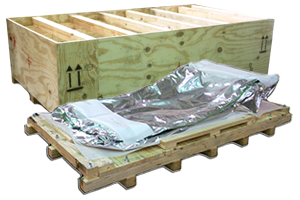 It is critical to know where all of the parts and pieces for your project are in the production process. By integrating custom programming solutions, such as Deufol's VV with SAP, you gain unparalleled visibility at any moment before, during or after production.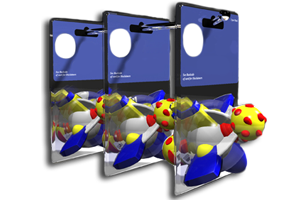 With the experience and capacity to produce 230 million pieces annually, Deufol applies quality process controls to ensure package specifications are met.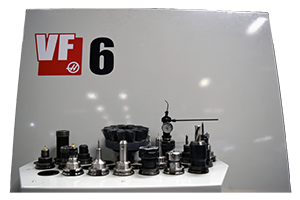 To meet the most cost efficient and effective solution, Deufol will help determine the allowable limit of variation permitted to meet your market quality standards and to ensure your product and tooling design is controlled.
Experience the Deufol Difference
Contact us and in a brief consultation you will find that Deufol provides "Tough Pack" solutions by creating individualized packaging services, custom machines, automation, design and programming products surrounded by world class process and control and then putting it in a location that is where you need it in a timeframe that you need it.